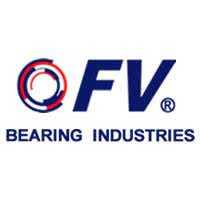 Deputy Chief Executive Officer (CEO)
Business continuity specialist
501-1000 employees
8 - 12 PKR / Monthly
Executive, Team Lead
Permanent
Full-time
Office
Paid Relocation
About This Position
Key Responsibilities

· Advise the Executive Board on issues concerning investment management and is responsible for providing well-founded and documented advice on the fund's overall investment strategy and other aspects of investment management to the Executive Board.

· Ensure that relevant expertise and advisory capacity is available to the Executive Board;

· Provide well-founded research and proposals relating to the Executive Board's advice to the matters concerning changes in the fund's investment strategy, including new asset classes, asset allocation, investment risk, benchmark indices, investment limits and other operating parameters for the fund and portfolios under management;

· Establish internal guidelines to support the integration of social, environmental and corporate governance issues into the investment management process;
Who You Are
Skills

1. Requirement open for Pakistani nationals.

2. Must have relevant experience on the same.

3 Must have proven experience in investment background.
What You'll Do
Bachelor's degree in Business Administration, Management, or a related field.

At least 25+ years of proven experience as a CEO, MD, or similar role.

Excellent communication and interpersonal skills, with the ability to interact with individuals at all levels of the organization.
What You'll Get
Manage the daily operations of the CEO's office and ensure its smooth functioning.

Serve as the first point of contact for the CEO's office and handle all communication, correspondence, and inquiries in a professional and timely manner.

Organize and maintain the CEO's calendar, schedule appointments, and coordinate meetings with internal and external stakeholders.

Coordinate and manage travel arrangements for the CEO, including flights, hotel reservations, and ground transportation.

Prepare and edit correspondence, reports, and presentations on behalf of the CEO, ensuring accuracy and completeness.

Manage and maintain confidential files and documents, ensuring that they are properly filed and stored.

Ensure that the CEO's office is properly equipped and supplied, and that office equipment and supplies are properly maintained.

Assist in the planning and execution of company events and other activities as needed.

Act as a liaison between the CEO and other departments and stakeholders, ensuring that communication is clear and effective.

Perform other duties as assigned by the CEO.
Compensation
Salary Range
8.2 – 12.6 PKR / Monthly
Bonus Range
No Bonus Range
Stock Range
No Stock Range
Job Employment Term
Earliest start date
Immediate start
Vacation
Unlimited vacation policy
Work Probation Period
1 Month
Work Notice Period
1 Month