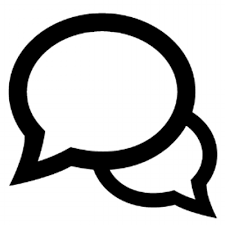 Social Media Guru < REMOTE POSITION >
Business development manager
11-50 employees
71 - 526 USD / Hourly
Mid-Level, Junior
Permanent
Full-time
Remote
4-day workweek
About This Position
You are a social media manager of a variety of clients from all over the USA and Australia - taking care of social media for clients that just don't have the time to manage their own!
Who You Are
You are someone that thrives on promoting and seeing life through a positive light! You have an upbeat attitude and are able to multi-task. You have great time management skills and you're not afraid to get your hands dirty. You are a team player but work just as well on your own. You can manage the work from home atmosphere of a position and not feel to segregated from the team.
What You'll Do
You will show them how easy the ROI through social media can be! You will post, manage, promote, and guide your client's social media accounts in a positive light.

You will be trained specifically to your clientele needs and desires based on their social media accounts and exposure. You will be able to recommend changes and or benefits to help them get the highest ROI.
What You'll Get
The position is seeking full time, remote workers with scheduled shifts between 8am and 10pm. We offer split shifts, day, afternoon, and evening shifts.

All equipment required for the position will be supplied by Social Hires for privacy and security reasons - we have top of the line Apple products!

You get to work in your pj's, please do change for company meetings to business casual. The joy of never commutting again.
Compensation
Salary Range
21.3 – 26.3 USD / Hourly
Bonus Range
50 – 500 USD / Annually
Stock Range
No Stock Range
Job Employment Term
Earliest start date
Immediate start
Vacation
Unlimited vacation policy
Work Probation Period
3 Months
Work Notice Period
1 Week
Employee Benefits
Discount on Partner Brands
Employee Recognition Programs
Social Media Questionnaire
30 Minute Zoom Interview -